Terms and Conditions
Effective September 26, 2022
1. Scope of Application
1.1 The following terms and conditions (the "Terms") govern the agreements
between you ("you" and "your") and all NO MONKEY entities (NO MONKEY
GmbH, NO MONKEY Advisory GmbH, NO MONKEY Security GmbH, "NO
MONKEY", "we", "us" or "ours") exclusively regarding our Services (all such
agreements, including these Terms, the "Agreements"; "Services" as
defined below).
1.2 NO MONKEY hereby rejects any terms and conditions you may wish to
apply to the Agreement unless expressly confirmed by NO MONKEY in
writing for the individual case.
2. Subject Matter of the Agreements: Our Services
2.1 We offer our customers SAP security-related services in the form of onsite
and online trainings, eLearning sessions and materials and related
services (the "NO MONKEY Security" and "NO MONKEY Academy"), as
well as online and on-site consultancy services, e.g. by assisting customers
in their RFP processes, working with consorter on their solution-related
security roadmaps etc. (the "NO MONKEY Advisory"; the services of the
NO MONKEY Academy, the NO MONKEY Security and the NO MONKEY
Advisory together the "Services").
2.2 Insofar as reference is made to "Services of NO MONKEY Advisory GmbH",
this concerns online and on-site consultancy services; Insofar as reference
is made to "Services of NO MONKEY Security GmbH", this concerns online
and on-site and online trainings and eLearning sessions.
2.3 Our Services are services within the meaning of sections 611 et seq. of the
German Civil Code.
3. Ordering and Paying for our Services
3.1 When the Services you wish to order are pre-scheduled or available for
access at any time – such as certain eLearning Services – only a
designated time to use these Services are required. For on-site Services,
a location must be specified and agreed upon. We will allocate our
resources accordingly and be ready to perform the Services as agreed.
3.2 The scheduling of any Service that requires individual scheduling is always
subject to our resources' availability. Therefore, you should contact us
with your request as early as possible.
3.3 Supplementing the online training offerings, NO MONKEY also offers a flat
rate based access to the eLearning courses and materials of our NO
MONKEY Academy (on-site and online trainings excluded) for you and all
of your employees, regardless of their number (the "eLearning
Subscription"). The term of the eLearning Subscription is twelve (12)
months, beginning with the confirmed order of the eLearning Subscription. the
eLearning subscription shall be renewed for a further twelve (12) months at a
time unless it is terminated in writing with three months' notice before the end
of the term.
4. Limited License
4.1 NO MONKEY grants you a non-exclusive, non-transferable, nonsublicensable
right of use in materials you may receive from NO MONKEY
as part of our Services. Under this limited license, you may store the
materials on storage media controlled by you to the extent necessary for
using the materials for their intended purpose.
4.2 The limited license is granted on condition that all existing copyright
notices and labels in and on the materials are retained.
4.3 NO MONKEY reserves all rights to the use and ownership of the materials
and its contents.
5. Your Obligations
5.1 To enable us to fulfill our contractual obligations, you will comply with your
obligations to co-operate as set forth herein within the agreed time limits,
and each case within a reasonable time.
5.2 In particular, but not limited to, providing us with all necessary information
and material, all the required access to staff, systems and facilities, and all
essential human resources. NO MONKEY is not liable for any failure to
provide, or any delay in providing, the Services if:
5.2.1 your non-compliance with the agreed obligations was the reason for
any such failure or delay.
5.2.2 there was no contributory negligence on the part of NO MONKEY; and
5.2.3 we have still made any reasonable effort to provide the respective
Services.
5.3 Further, you agree that your SAP and related applications and databases
is always your responsibility and obligation to assess whether, and ensure
that, our Services and their performance as ordered do not violate the
scope of the license(s) that you have acquired for SAP and other
applications and databases involved. NO MONKEY is not responsible and
not liable whether the licensors of SAP and any other applications and
databases connected with which our Services are performed. NO MONKEY
does not advise on any such requirements if our Services require specific
and/or additional licenses, or whether you may necessitate maintenance
and/or support services for such applications and databases.
6. Prices and Payment
6.1 The prices do not include VAT. The VAT will be added to the price at the
then-applicable statutory rate at the time of checkout.
6.2 Invoices issued for services of the NO MONKEY Advisory GmbH in
accordance with the Agreement are payable within 14 days of the invoice
date.
6.3 Invoices issued for services of the NO MONKEY Security GmbH in
accordance with the Agreement are payable directly. Only the complete
payment of the invoice amount enables the use of the ordered service.
6.4 All prices are to be paid in the respective currency indicated. Any costs
incurred for currency management or transaction costs shall be borne by
the customer.
7. Confidentiality
7.1 "Confidential Information," as defined by this Section, includes all
documents, data, and other information that are marked by NO MONKEY
as confidential regardless of its carrier media. In general, it shall be
assumed that NO MONKEY has a legitimate interest in keeping any
information that it discloses to you during the Beta Phase as confidential.
If you doubt the confidentiality of the information you have received from
NO MONKEY, you must consult us. These Terms also constitute
Confidential Information.
7.2 You guarantee to keep all Confidential Information that you receive from
NO MONKEY in the course of preparing for and performing the Agreement
confidential. In particular, you may not disclose Confidential Information
to third parties or use Confidential Information in any way that exceeds
the purpose of the Agreement. For clarity, your employees and your
professional advisers who are bound to secrecy by statute, including but
not limited to lawyers, chartered accountants, shall not be third parties for
the purposes of Section 6; the disclosure of Confidential Information to
such parties shall, however, always be limited to the extent required for
preparing and performing the Agreement.
7.3 The confidentiality obligations shall not apply if and insofar as the
Confidential Information concerned:
7.3.1 was already known to you beforehand, without being subject to any
obligation to observe secrecy, which fact must immediately be pointed
out in writing by you when the Confidential Information is received;
7.3.2 is or becomes public knowledge without you being responsible for this;
7.3.3 is made known or provided to you by a third party without being bound
to observe secrecy;
7.3.4 has been released for publication by NO MONKEY in writing; and/or
7.3.5 has to be disclosed to third parties under government or court order
or under mandatory statutory regulations, provided that you, insofar
as is legally permissible and feasible, promptly inform NO MONKEY in
writing, electronically or otherwise, in order to enable NO MONKEY to
safeguard its rights.
7.4 NO MONKEY is entitled to name your company as a customer, coupled
with your company logo on our website and communications with
prospective customers.
7.5 The obligations under this Section 7 shall continue to apply indefinitely.
8. Data Privacy
8.1 Both you and NO MONKEY shall comply with all applicable statutory rules
and regulations on collecting, processing, and using personal data.
8.2 Since NO MONKEY will, in the course of performing the Agreement,
process personal data on your behalf, we will comply to the data
processing agreement to meet the requirements of Art. 28 GDPR.

9. Deficiencies in Performance
NO MONKEY does not give any warranties on the Services. However, if a Service
is rendered defective or fails to comply with the agreed contractual specifications
in any other way, we will, following a corresponding complaint by you, re-perform
the Service in conformity with the Agreement within a reasonable period and at
no extra cost to you. We will apply a strictly objective test to ensure that our
Service is at fault through act or omission, provided that you have made any such
complaint promptly after our performance of the Service in question. If NO
MONKEY has entirely or partly failed to properly perform the Service following a
corresponding reasonable respite given by you, you are entitled to terminate the
Service in question without notice.
10. Indemnification
NO MONKEY will defend you against any claim, demand, suit, or proceeding made
or brought against you by a third party alleging that the Services or any part
thereof infringe upon or misappropriate the third party's intellectual property
rights (a "Claim Against Customer"), and will indemnify you from any damages,
attorney fees, and costs finally awarded against you as a result, or for amounts
paid by you under a settlement of a Claim Against Customer approved by NO
MONKEY in writing, provided that;
10.1 for the purposes of this Section 10.1, the third party's allegations are
factually correct, and NO MONKEY has acted, or omitted to act, with at
least a degree of negligence with respect to the alleged infringement(s);
and
10.2 you:
10.2.1 promptly notify NO MONKEY in writing of the Claim Against Customer,

10.2.2 give NO MONKEY sole control of the defense and settlement of the
Claim Against Customer (except that NO MONKEY may not settle any
Claim Against Customer unless it unconditionally releases you of all
liability), and
10.2.3 give NO MONKEY all reasonable assistance, at NO MONKEY's expense.
10.3 Further, the above defense and indemnification obligations do not apply if
10.3.1 the allegations made to support the Claim Against Customer do not
expressly state the aforementioned claim, and how the Services are
allegedly infringing upon the third party's intellectual property;

10.3.2 a Claim Against Customer arises from the use of, or combination of the
Services, or any part thereof with software, hardware, data, or
processes not provided by NO MONKEY, if the Services or use would
not infringe without such combination; or

10.3.3 a Claim Against Customer arises from your data, a Non-NO MONKEY
service or software, or your breach of the applicable Agreement.
11. Limited Liability
11.1 NO MONKEY shall be liable in accordance with the applicable statutory
provisions (whether in contract, tort, or otherwise) for damages suffered
by you that (i) have been caused as a result of NO MONKEY, its legal
representatives, its agents, or auxiliaries having acted, or having failed to
act where there was a duty for NO MONKEY to act, in gross negligence or
with willful or malicious intent; (ii) have occurred as a result of a breach of
a guarantee (the term "guarantee" in accordance with the applicable
statutory meaning); (iii) that are a result of a culpably caused injury to life,
limb or health; and/or (iv) that are subject to product liability under the
German Product Liability Act.
11.2 In negligence cases other than gross negligence, NO MONKEY shall only
be liable for damages resulting from breaches of material contractual
obligations (whether in contract, tort, or otherwise). However, the
foregoing limitation of liability shall not apply where the damages result
from culpably caused injuries to life, limb, or health, or a breach of a
guarantee. "Material contractual obligations" are such contractual
obligations that the other party will reasonably expect and which, if
breached, jeopardize the achievement of the aim(s) and purpose(s) of the
contract.
11.3 In negligence cases other than gross negligence, NO MONKEY's liability
shall also be limited to damages that are typically foreseeable in the
context of the Agreement. However, the foregoing limitation of liability
shall likewise not apply where the damages resulted from culpably that
caused injuries to life, limb, or health, or a breach of a guarantee.
11.4 Other than in cases that fall under Section
11.1 of these Terms, NO
MONKEY shall not be liable for any indirect, consequential or special
damages.
11.5 Other than in cases that fall under Section 11.1 of these Terms, NO
MONKEY's liability shall also be limited to maximum amounts of
1,000,000.00 Euros per event, and 3,000,000.00 Euros overall.
11.6 Any other liability beyond the liability provided in Sections 11.1 to 11.5 of
these Terms is excluded.
11.7 You are responsible for ensuring the routine and case-related backup of
your data. Irrespective of Sections 11.1 to 11.5 of these Terms, if you suffer
damages that result from the loss of data, NO MONKEY shall only be liable
for the damages that could not have been avoided with data backups of
all relevant data in regular intervals, or according to best industry practice.
12. Miscellaneous
12.1 Neither these Terms nor any Agreement(s) made under them shall be
modified or supplemented unless done so in writing and signed by both
parties. This also applies to any waiver of the written-form requirement.
12.2 If any provision of these Terms is void, invalid, unenforceable, or becomes
void, invalid, or unenforceable, then the other terms and conditions'
validity and enforceability shall not be impaired.
12.3 The Agreements, including these Terms, shall be governed by, and
construed in accordance with, the laws of the Federal Republic of
Germany, excluding any rules on conflicts of law as well as the UN
Convention on the International Sale of Goods.
12.4 All disputes arising out of or in connection with the Agreements shall be
subject to the exclusive jurisdiction of the Courts of Heidelberg, Germany.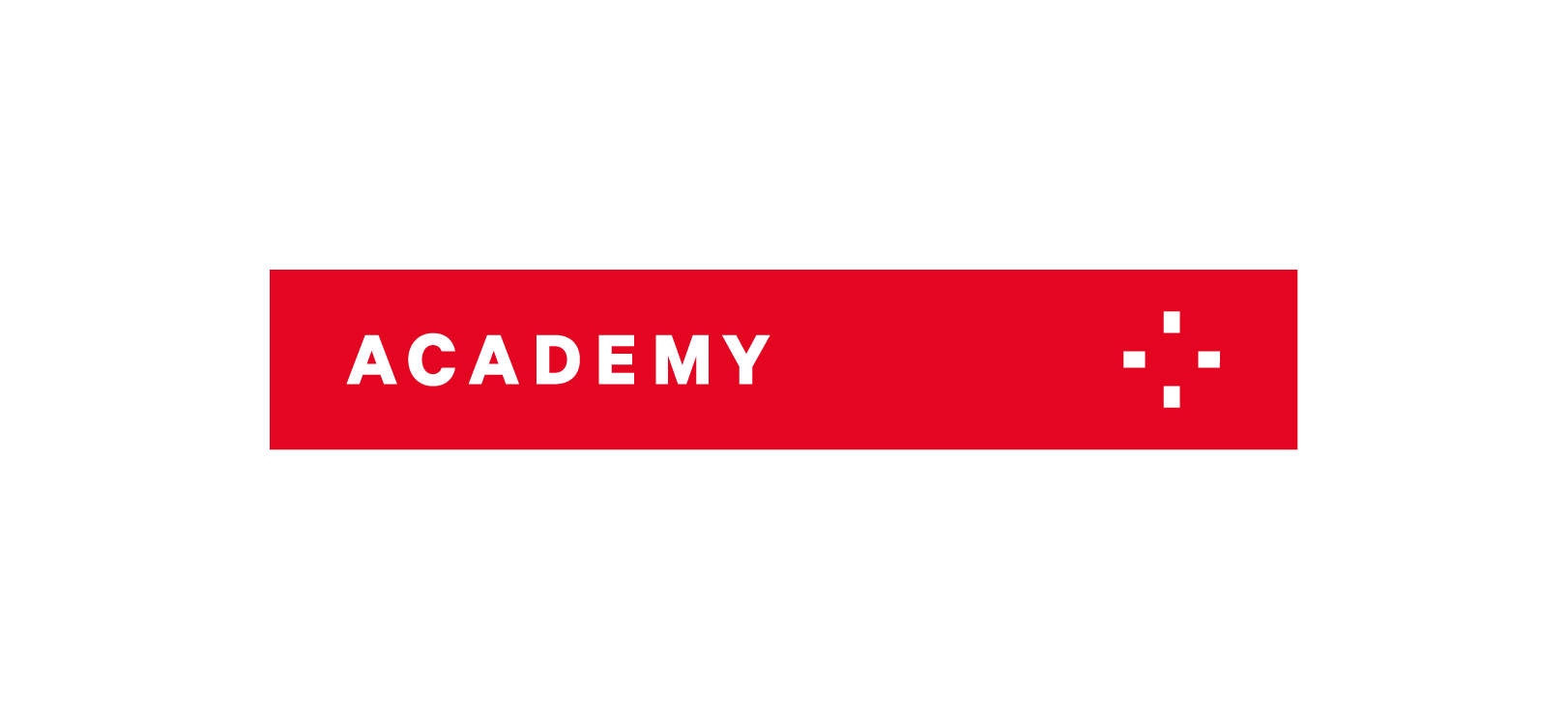 I am interested in learning more about purchasing multiple subscriptions!
Get in contact with our sales department and learn more about how you can save by purchasing multiple, annual subscriptions